Wow this is long overdue.  Here's my latest cultural catch-up.  A LOT of things have been catching my attention recently, most of them super-good, so here's what I've been loving –
Let's start with TV of which there is a LOOOOOOOT going on in our house. Since I gave up on nails, it's been my main hobby of choice lol.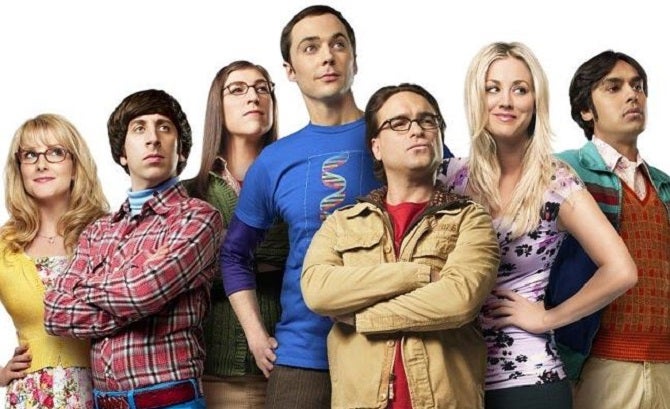 Ah, The Big Bang Theory.  Totally blame Beth for this.  I don't really seek out comedies to watch but she demanded I watch this with her and wow am I glad. I've heard of this show for years, and finally I get the hype.  Super sharp writing, vividly intense characters, and an ensemble show where it's OK to hate some of the people in your life, some of the time.  Genius.  Bu-bum!   And yes, Beth and I have a little hand dance we do to the theme tune.
Scandal.  Once my TV obsession.  Once THE BEST SHOW EVERRRRR.  What the hell has happened?  I am not enjoying Season 5 at all.  In fact, I haven't really enjoyed it since Olivia got kidnapped in the last series.  Where have all the white hats gone?
Once upon a time, the power craziness was balanced by a desire to do good, to keep the dark side at bay.  Now it seems everrrrryone is on the dark side – even David – and that makes it just ….. what's the point?   From a great show, this has gone to one where there's no one left to root for – and that's a bad place to be in.
Elsewhere in Shondaland, Grey's Anatomy seems to have a lack of people to give a shit about anymore too.  None of the characters are VIVID enough anymore.  It's like a ghost version of the masterpiece it once was.
SUITS.  Oh my GODDDDD, Suits.  This is our top love, and Beth and I are counting down the days til it Season 4 is on Netflix on April 1st.   This is a prime example of how you do a great show – great characters, great writing, moments where the characters just BREATHE … you could put these characters in a traffic jam and you'd still have a great show based on their dialogue and interactions.
Sadly, Tinternet being what it is, I already know the main twists in Season 5, which is super sad.  This has become one of the banes of my life – especially on a Monday – avoiding spoilers of what happened the night before.  The Walking Dead seems to be the main victim of this. The whole world shut their mouth about Star Wars but can they keep a TWD secret?  Fuck no.
I'm also trundling through The Good Wife, a real slow burner for me which I didn't start to really enjoy til Season 2.  I am obsessed with Christine Baranski, plus I want her wardrobe.  I'm only on Season 4, so god knows HOW I'll avoid spoilers when the show ends in the US in a couple of weeks.
I'm also watching Blindspot, Limitless, season 4 of my beloved Person of Interest oh and I just wrapped The X Files.  I don't care what the critics say, I thought this 6 episode series was magical, the show at its very best (after they sorted Scully's wig out) – the right mix of humour, character and WTF.  Great writing.  I think the only thing I didn't like was the clifffhanger ending … but yup, I am so game for another series.  Hats off!
And as for The People vs OJ Simpson – wow wow WOW.  This is just a masterpiece, perfect in every single way, from the integrity of Chris Darden, to the madness of OJ to the peacock performance of John Travolta – just WOW.  I remember being gripped by the trial 20 years ago, devouring every word of Dominic Dunne's fierce articles in Vanity Fair, and the incredulity of watching that verdict live.   So much kudos for the makers of this show for capturing the events with accuracy, and creating real drama without being overdramatic – a prime case of just tell the story, it's dramatic enough.  I seriously hope this wins big come awards season.
Which leads me to books.  I've been doing a lot of reading and stocking up the library.  First stop has been the book the OJ series is based on as well as the books written by Marcia Clark and Christopher Darden.  I started Marcia's book last night and I'm really eager to hear her account of how it felt to be smart and applauded in your field, only to have it all reduced to your hair style by the media.
I've devoured a book called The Art of Being Brilliant by Andy Cope and Andy Whittaker.  I'm not going to go into it here, because it's going to feature in a LOT of other posts I'll be writing, but this really was a great empowerment / you ARE on the right track read.
I'm still chuffing – slowly – through Game of Thrones – I don't think I have much motivation because of the show, but I keep reminding myself there are a lot of differences and characters that don't appear in the show.  Luckily for this type of book it's not overly description-dense, so it's actually quite an easy read.  Eeeeek only 6 more weeks to go before the show is back!!!
As you can tell, I haven't been doing much writing!  I have 2 months til I move house, so spare time has been going into decluttering, destashing and BINNING all the things I don't really need.  Wherever I move to will be smaller, so I'm even having to think about selling off half my cookware and cutlery – bizarre thoughts.
I do have LOTS of Debhoorah posts bubbling under, I just need to justify the time to write them, time when I should be listing my life's detritus on eBay instead lol.
Hope you're having a great long weekend – feel free to comment with your latest Brain Food too!   Love xx